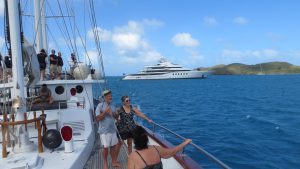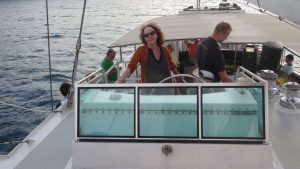 January 2020 had Patricia and I down in the BVI's on someone's boat, not as real sailors but rather that as guest for a week. The Arabella, a 157 foot triple mast sail boat. The trip was an ASA charter and we had a great time.
I have never been on a ship like this one, With it's full set of sails flying we skimmed past Whites Bay before dropping anchors off Soggy Dollar Bar.
Our trip was great although we came home to join our family in Delaware where my son Jon was attempting to recover from a heart event. Sadly I need to report that my First Mate, Jonathan Freedman, passed in February. Jonathan will be forever missed.