Laura and I started out for nice sail up the Bay moving along at 4-5 knots became even more fun when radio traffic talked about a boat parade, which we wondered what that was about.
Then as we started getting closer we saw all the Black sails (Kevlar) and the great looking boats with crew on the rail and big number on the sides of the lifelines. The came the big clipper Pride of Baltimore they were all just hanging out then the started going south little by little. We assumed that the day was done and they were heading home, and we joined them to head back, all of them were way faster than we were.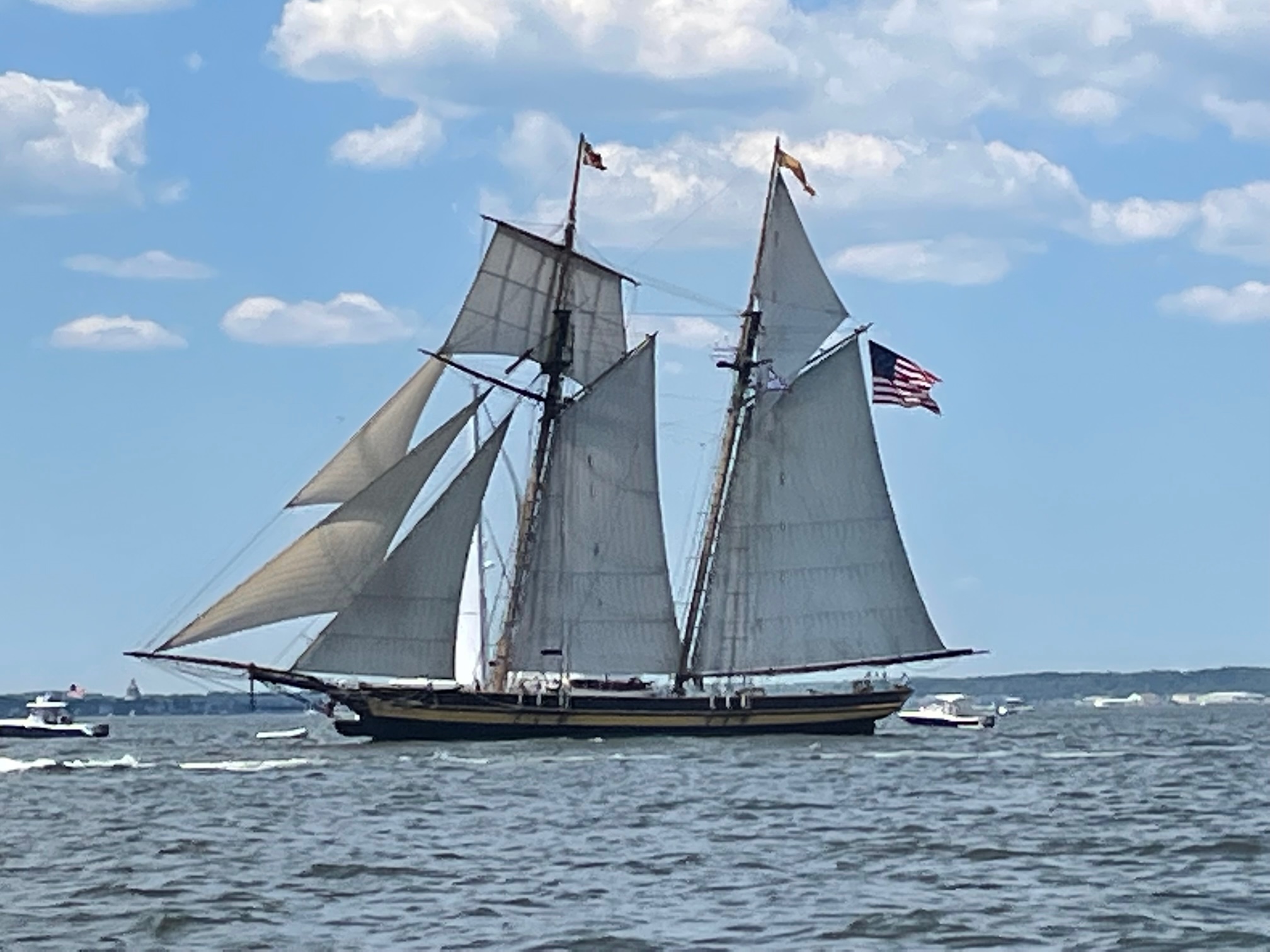 Along the way we heard them calling out to each other with a few saying see you in Bermuda. It did not dawn on us till I checked where the Pride of Baltimore was sailing to and up came the Annapolis to Bermuda race (called the Mustang Survival Race)https://www.bermudaoceanrace.com/
The rest of the sail home was fun until we ran aground for a few mins (the tack was so nice and fast we overshot the channel), after we rounded up Thomas Point heading back in we found a line to sail under spinnaker most of the way back in (in the 5++ knots SOG)!